Karolina graduated from music school in 2005 and in the following years she continued her education in the field of bioenergotherapy and sound therapy (II degree of Reiki, II degree of profound cellular music therapy). During a trip to the Amazon she received the new name from the Shipibo elders which means "Strong Joyful". She also worked with the Kechua tribes and traditional healers such as Don Jose Campos, Herbert Quinteros and Tito La Rosa. Karolina applies therapies based on the use of angel tuners, C major, OT64 and minerals; she sings Icaro, and plays many different instruments, mainly ethnic. She performs sessions using the advanced angel harp model. Karolina also paints, creates Indian music, and does handicrafts in her spare time.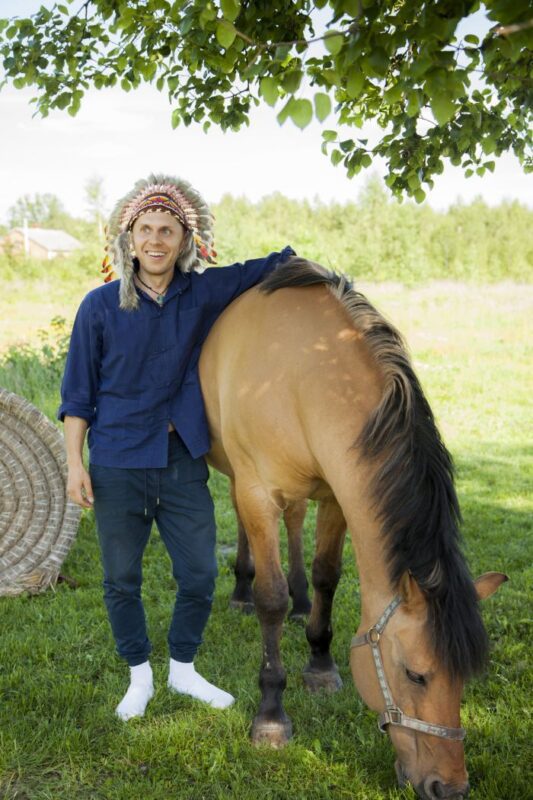 Artist performing healing music, conducting therapies based on work with sound, meditation and the neuroplasticity phenomenon in the process of self-healing. Since 2013 he has been running workshops, group and individual consultations. In his work he uses icaro songs, string instruments (guitar, Peruvian charango) and ethnic instruments (bowls, gongs, koshi, surbahar, shaman flutes, drums, djembe, didgeridoo, chacapas). He is a painter, composer, songwriter and the creator of music projects AyaCieKocham and CuraSana. He is also the author of blogs and articles on self-healing.

From Spanish "cures, heals".
Our music is a healing vibration, which helps to discover the inner balance.
You will find here music inspired by our journeys to the farthest corners of the world.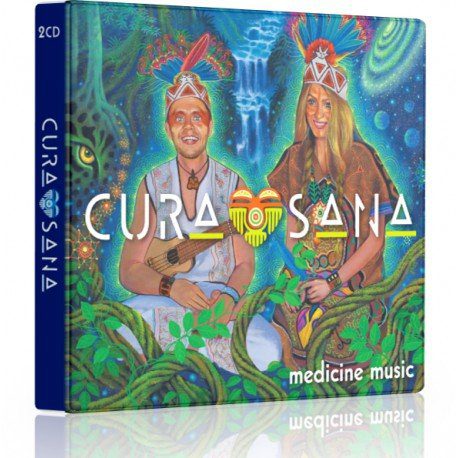 Cura Sana – cures, heals. This album is the fruit of our longstanding work with plants from the Amazon jungle and journeys to the most remote corners of the globe. You will find here a combination of icaros, that is powerful, healing ceremonial songs: Wayraitiray Sunarai (Wind, come and purify), Vuela Vuela (Bird whisperer), Paro Keibakeash (the connection of the sky and earth), Aya Ceremony (health icaro), Todo Cura Todo Sana (all cures and heals), 4 elements (the four elements), Ayahuasca Mamay (a chant of gratitud for the medicine). We are joyful to give you this music, which comes straight from our hearts. May it heal, embrace and give consolation.