Karolina graduated from music school in 2005 and in the following years she continued her education in the field of bioenergotherapy and sound therapy (II degree of Reiki, II degree of profound cellular music therapy). During a trip to the Amazon she received the new name from the Shipibo elders which means "Strong Joyful". She also worked with the Kechua tribes and traditional healers such as Don Jose Campos, Herbert Quinteros and Tito La Rosa. Karolina applies therapies based on the use of angel tuners, C major, OT64 and minerals; she sings Icaro, and plays many different instruments, mainly ethnic. She performs sessions using the advanced angel harp model. Karolina also paints, creates Indian music, and does handicrafts in her spare time.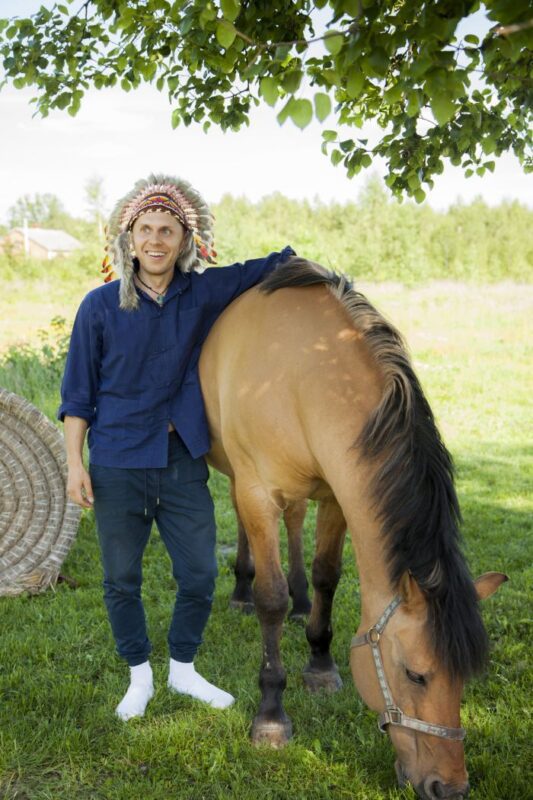 Jaroslaw has been working with healing songs for over 20 years. After graduating, he took up music therapy in the field of sound massage. He explored the art of healing Icaro songs in the journey around South America, Asia and the countries of Western Europe. In the Peruvian jungle he underwent advanced diets with plants called "plantas maestras". He received the name of the healer from the Shipibo elders. His original therapies are based mainly on work with sound, meditation and the use of brain neuroplasticity in the healing process. He uses Icaro songs, stringed instruments (guitar, Peruvian charango) and ethnic songs (bowls, gongs, koshi, surbahar, shaman flutes, drums, djembe, didgeridoo, chacapa). In 2014, Jarek created the AyaCieKocham music project and in collaboration with well-known artists recorded the first album with shamanic music and mantras. In the spring of 2017, he began another Cura Sana project in collaboration with Dariusz Kaliszek and Karolina (Inin Yaka) released another album. Jarosław is the author of many articles on esotericism, healing and self-development. He works with healers, shamans, and artists from around the world. He paints, composes and writes song lyrics. He also conducts individual therapies, as well as consults and administers numerous thematic groups.

From Spanish "cures, heals".
We create a safe space for self-healing and give tips how to awaken the inner doctor.
Our music is a healing vibration helping to find the inner harmony.
The website is devoted to people searching for the truth about themselves, regardless of sex, nationality or creed.
We don't impose any philosophies or teachings but we encourage to find the wisdom in oneself.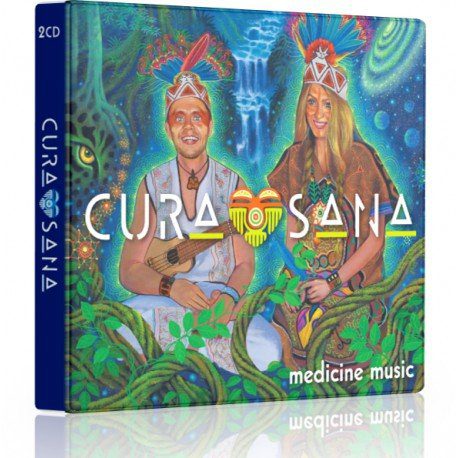 Cura Sana – cures, heals. This album is the fruit of our longstanding work with plants from the Amazon jungle and journeys to the most remote corners of the globe. You will find here a combination of icaros, that is powerful, healing ceremonial songs: Wayraitiray Sunarai (Wind, come and purify), Vuela Vuela (Bird whisperer), Paro Keibakeash (the connection of the sky and earth), Aya Ceremony (health icaro), Todo Cura Todo Sana (all cures and heals), 4 elements (the four elements), Ayahuasca Mamay (a chant of gratitud for the medicine). We are joyful to give you this music, which comes straight from our hearts. May it heal, embrace and give consolation.