Profiles of artists who are creating music

for healing, expanding consciousness and raising vibrations.
CD albums and electronic versions (mp3`s) can be found in the "shop" tab
Karolina
Karolina graduated from music school in 2005 and in the following years she continued her education in the field of bioenergotherapy and sound therapy (II degree of Reiki, II degree of profound cellular music therapy). During a trip to the Amazon she received the new name from the Shipibo elders which means "Strong Joyful". She also worked with the Kechua tribes and traditional healers such as Don Jose Campos, Herbert Quinteros and Tito La Rosa. Karolina applies therapies based on the use of angel tuners, C major, OT64 and minerals; she sings Icaro, and plays many different instruments, mainly ethnic. She performs sessions using the advanced angel harp model. Karolina also paints, creates Indian music, and does handicrafts in her spare time.
Jarosław
Artist performing healing music, conducting therapies based on work with sound, meditation and the neuroplasticity phenomenon in the process of self-healing. Since 2013 he has been running workshops, group and individual consultations. In his work he uses icaro songs, string instruments (guitar, Peruvian charango) and ethnic instruments (bowls, gongs, koshi, surbahar, shaman flutes, drums, djembe, didgeridoo, chacapas). He is a painter, composer, songwriter and the creator of music projects AyaCieKocham and CuraSana. He is also the author of blogs and articles on self-healing.
www: curasana.pl
email: jaroslawkordys@gmail.com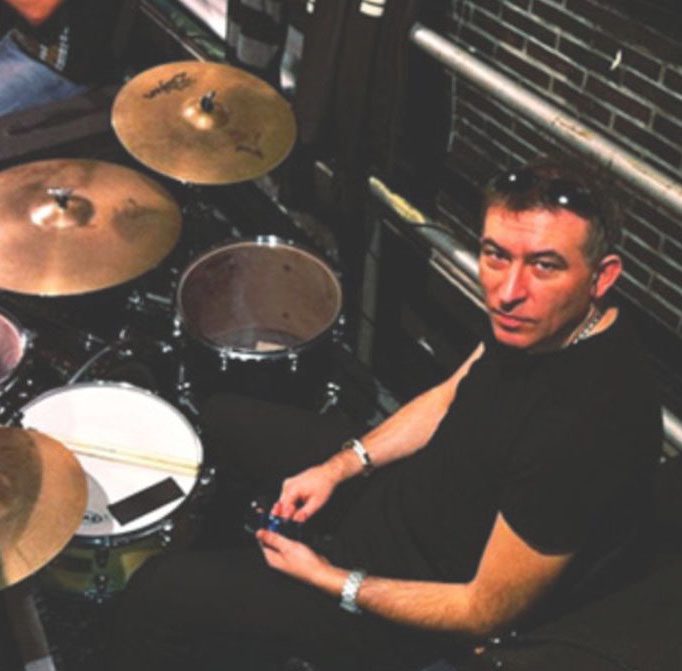 Dariusz Kaliszuk
Dariusz is a drummer and teacher by profession, he conducts classes with students, plays in serveral music projects. His passion is creating music, as member of our band "CuraSana: he has been dealing with mastering, mix and arrangement of songs for several years.


It also offers music services, learning and high-quality relaxation and educational recordings
www: dkmusic.pl
email: kaliszukdariusz@gmail.com 
Puka Red Charango

Puka is natural from Peru, Land of the Inka Empire. Its root is related to the Wanka Nation, an ancient pre-Inca civilization located in the Central Andes. Since childhood he has visited energetic places and sacred areas of the Inka and Pre-Inca culture, as well as ancient ceremonial centers. In this way he has always tried to reconnect with the steps of his ancestors through his grandparents who taught him about Andean Cosmovision since his childhood. His academic training has been as Multi-instrumentalist and Musician-Therapist, Tourism Manager, Music and Audiovisual Producer. In the same way he is a cosmopolitan, traveling the world almost two decades, spreading Peruvian culture and music to new audiences in Asia and Europe and working with some of the most recognized and famous artists in Peru. A few years ago, Puka has started a transformative day when he was summoned by a Curator Master to the Peruvian jungle in order to integrate a working group that worked with plant medicine and healing music in Amazonian retreats, giving inner healing and liberation of different psychosomatic evils to various people. In that way, for several years, Yurak has cultivated the sense of service by helping others reach their maximum human potential through the Icaros (Amazonian Sacred Healing Songs).
Robert Komisarek
The creator of the album "Door Two" (folk, sung poetry).
Robert has a pedagogical education in personality correction. He has been involved in bioenergy and human energy field for many years. He is also a qualified martial arts instructor and guitar enthusiast.
Music album "Two Door" available on the website sklep.curasana.pl
Krzysztof Lottig
SOUNDLOVE MEDICINE
Musician, artist of sound treatment in-depth cellular music therapy. He works, among others, on hang instruments, didgeridoo, gongs, Tibetan bowls or chakra crystal bowls, tuning fork.
He conducts concerts in Europe – relaxation and meditation sessions combining shamanic practices with music therapy, aromatherapy, lithotherapy, chromotherapy and energy work.
Author of five albums / more on ► sklep.curasana.pl
Coocreator music project: SoundLoveMedicine i Vishuddha Project 
Album www: https://www.soundlovemedicine.pl/
Zeger Vandenbussche 
With a background in jazz and improvisational music, Zeger traveled the world in in search for the spiritual roots of music. Through his eagerness to learn more about the ways in which the healing properties of sound and music are used in sacred music traditions around the world, his musicianship started merging more and more into a spiritual path.

Youtube: https://www.youtube.com/channel/UC353a8VybudcFFjsf0yeGYg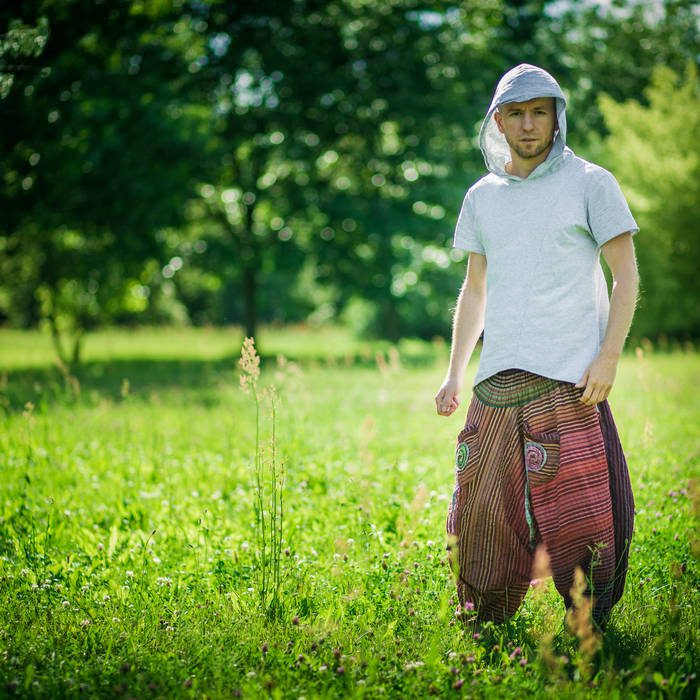 Krzysztof Mucha

Bajarz pod Zamku (Raegge / Hiphop).
The artist sings about various technologies that support development on the spiritual path. Topics such as: – Plants of Power – Yoga Kundalini – Conscious Eating – Kambo ceremonies. He sees that a pinch of humor is what protects us from the trap of a new identity, too much identification with spiritual development and taking it too seriously. After all, our life here is perfectly designed interesting Baja.
Music album "Noi taka bAya" available on the website sklep.curasana.pl
Rikk Smith

Rikk has been creating and playing Native American flutes for over 25 years and his connection with these incredible instruments runs deep in his heart and soul. Great care is taken with every flute he creates and each is born with her own story from the inspiration and intent that Rikk finds from the natural world around him and his own inner journey. It is his passion to help reconnect people with Mother Earth though the power and beauty of music and sound. Rikk runs workshops in many counties around the world teaching people how to make Native American flutes as well as how to play them so that we may heal ourselves and others through the songs of our hearts.
www.shiningfoxcreations.com
shiningfoxcreation@icloud.com
Tel. +44 7411 943 669 (UK)
Joseph "PEPE" Danza

Pepe is part of a generation of musicians bent on breaking geographical, spiritual and musical boundaries through a deep study and understanding of traditional forms both Eastern and Western. Having lived, studied, and performed in South America, USA, Europe, the Asia, Japan, Africa and Indonesia, Pepe has a wide cross-cultural versatility. He plays percussion, winds and strings from his collection of more than three hundred instruments from around the world. He is especially focused on Afro Latin drumming traditions, Japanese Zen Shakuhachi flute, and the science and practice of Sound Healing. His musical experience blends harmoniously with his spiritual quest, which encompasses extensive experience with the Gurdjieff system, Sufism, Taoism, Yoga and Buddhism, including studies in India with the Dalai Lama. In the course of his twenty year career in Canada he has been nominated for countless awards as a performer, composer and producer, including winning the 2009 Jessie Award for Theatre Musical Composition.
Konrad Gaska

Konrad is a guitarist by profession. He plays the classical and acoustic guitar, creates his own compositions, sings, arranges and organizes meetings with relaxing music.
He released the album "Sagrada Familia", which is available in the "Store" tab.
www:   pluskakao.pl